The Nintendo Switch, with its innovative design and diverse game library, has been incredibly popular with gamers of all ages, but what about the littlest gamers in our lives?
The world of toddler gaming on the Nintendo Switch is a treasure trove of adventures, educational experiences, and creative play, and in this article we'll take you through the Nintendo Switch experience, where learning and laughter go hand in hand, proving that this console isn't just for the bigger kids.
Whether it's teaching early concepts, improving fine motor skills, or fostering imaginative play, these games offer a gateway to endless fun and discovery for our youngest. So, let's have a look at this world full of colourful characters, interactive adventures, and endless fun, and see if it's right for you and your little one.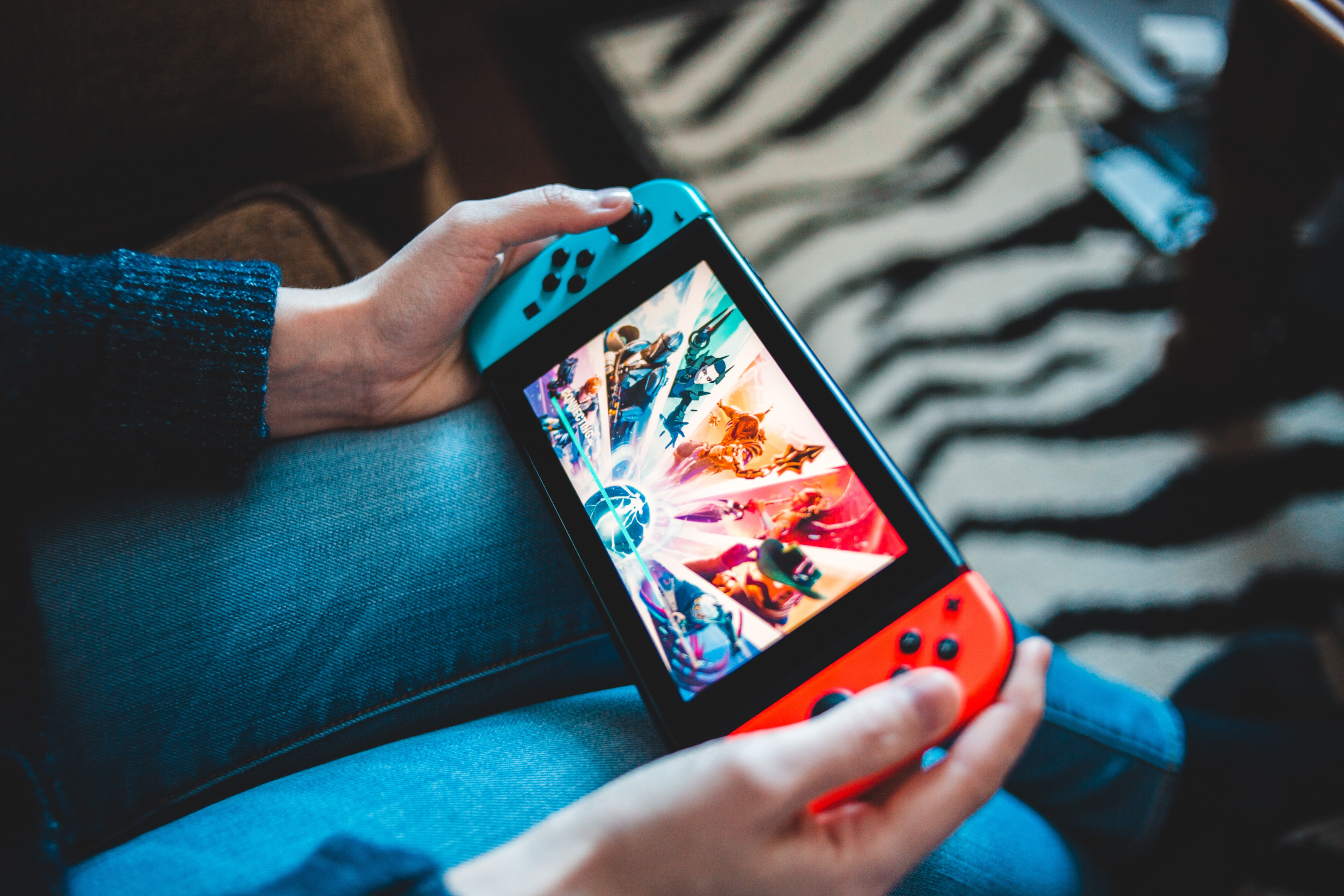 Benefits Of Toddler Gaming
Developmental Benefits
Nintendo Switch toddler games are not just about fun; they also play a crucial role in enhancing cognitive skills. These games often introduce young players to early concepts such as numbers, shapes, colours, and patterns. By engaging in activities that require memory, attention, and logical thinking, toddlers can improve their problem-solving skills and memory retention, setting a strong foundation for future learning.
These games encourage kids to think outside the box, explore imaginative worlds, and experiment with various solutions. Whether it's designing their island paradise in Animal Crossing or crafting unique levels in Super Mario Maker, these experiences inspire creativity and decision-making, allowing toddlers to express themselves while honing their analytical skills.
The precise controls of the Nintendo Switch, including the Joy-Con controllers, help toddlers develop essential hand-eye coordination too. Whether it's catching bugs or guiding wacky characters through platforming challenges, or maybe drawing with the touchscreen in educational games, these activities all enhance a child's motor skills, agility, and precision. It's a fun and interactive way for little ones to work on their dexterity.
Parental Involvement
Nintendo Switch toddler games can be a rewarding experience for both children and parents, so don't be afraid to join in. Playing together fosters a strong bond, creating cherished memories and promoting healthy communication. Try racing in Mario Kart or exploring puzzles in Yoshi's Crafted World, but do get involved, because engaging in gaming as a family can be a wonderful way to connect and share quality time.
You are still the responsible one though, so selecting age-appropriate games is crucial for a positive gaming experience. Nintendo offers a variety of games designed specifically for toddlers, ensuring that content is both entertaining and safe, so parents can rely on the ESRB (Entertainment Software Rating Board) ratings and Nintendo's age-appropriate recommendations to make informed choices that suit their child's developmental stage.
Setting clear screen time rules is also important, to strike a balance between gaming and other activities. Establishing limits on daily play time can help ensure that toddlers have a well-rounded schedule that includes physical activity, educational pursuits, and social interaction. Parental control features on the Nintendo Switch can assist in managing and enforcing these rules, creating a healthy gaming routine.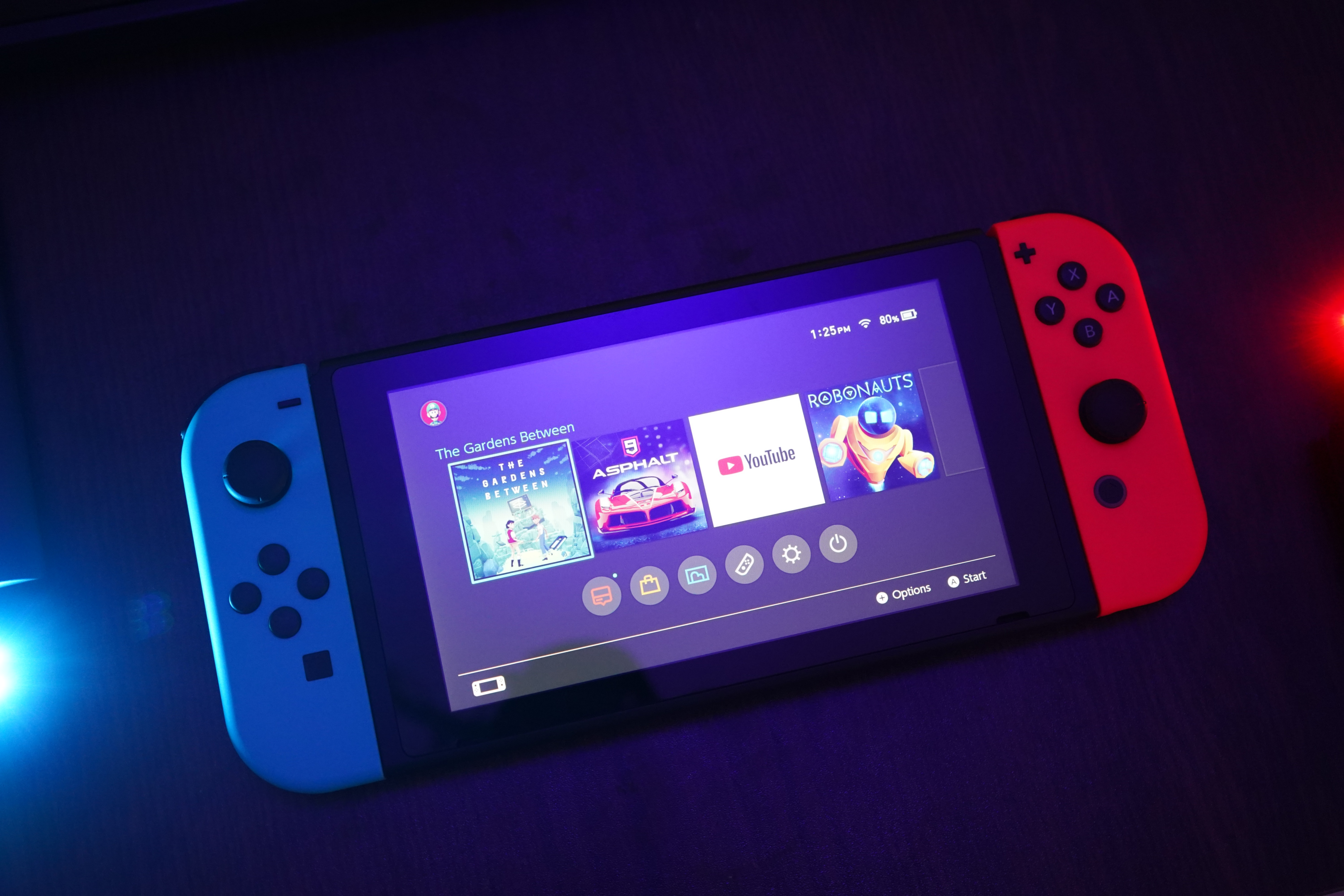 How to Choose Toddler Games
Age-Appropriate Content
As touched on above, the Entertainment Software Rating Board (ESRB) provides valuable guidance for parents when it comes to age-appropriate Nintendo Switch games. ESRB ratings categorize games based on content and age suitability, so do check these.
Toddlers tend have specific preferences, and certain themes and genres seem to be universally well-received by them. Nintendo Switch offers a wide range of games with common toddler-friendly themes such as cute animals, vibrant colours, and simple puzzles. Popular genres include platformers, adventure games, and educational titles, which are tailored to engage and entertain young players.
Safety is also paramount when choosing age-appropriate content. Parents should not consider games with factors like in-game chat features and online interactions, which may not be suitable for toddlers. Additionally, monitoring gameplay and engaging in discussions with children about what they encounter in games can help ensure a safe and comfortable gaming environment for young players.
Engaging & Educational Gameplay
Nintendo Switch toddler games are designed to offer engaging gameplay through fun and interactive mechanics. From using motion controls to guide characters in games like "Super Mario Odyssey" to touchscreen activities in educational games, these hands-on experiences keep young players entertained while learning.
Many toddler games on the Nintendo Switch provide opportunities for multiplayer and cooperative play too, so they can race against siblings in Mario Kart, work together to solve puzzles in "Snipperclips," or teaming up in games like "Super Mario 3D World,". These experiences all promote social interaction, teamwork, and shared excitement – just be sure to control who they can connect with and use any parental control features.
Educational elements are seamlessly integrated into gameplay, but some are more educational than others so it's something else to consider. Games like "Animal Crossing" teach financial responsibility, while titles like "Paw Patrol: On a Roll" introduce basic problem-solving. All of Nintendo's toddler games on the Switch will have an educational element though, so it should never be mindless gameplay.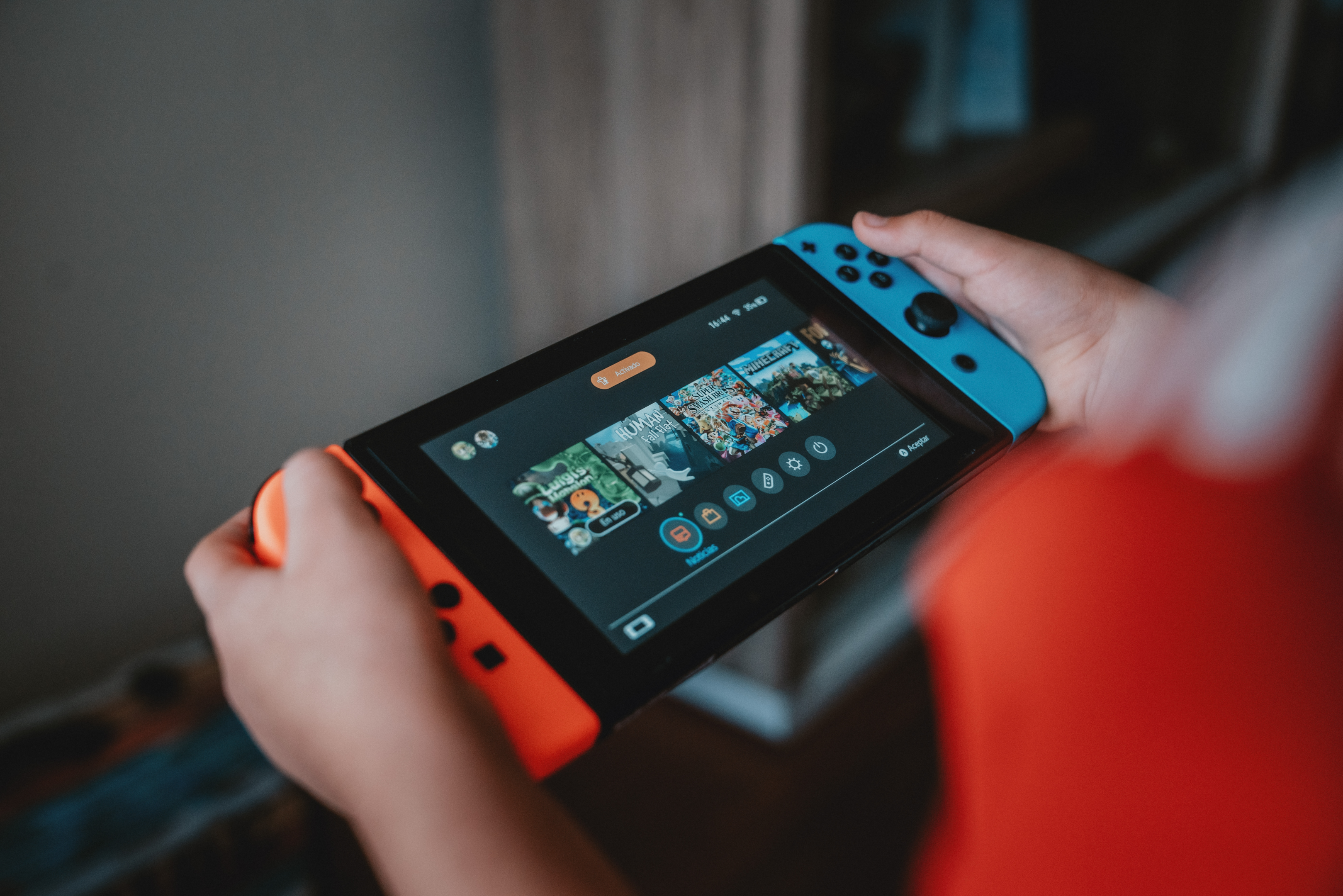 Game Reviews And Recommendations
Game 1: Super Mario Odyssey
"Super Mario Odyssey" is a delightful platformer where players join Mario in a quest to rescue Princess Peach from Bowser. It offers colourful, interactive worlds filled with fun challenges and engaging gameplay, making it very accessible for toddlers.
While this one is primarily focused on entertainment, playing Mario games helps toddlers develop hand-eye coordination and problem-solving skills. It encourages exploration and creativity too, as young players navigate through diverse environments.
Parents praise the game's accessibility and family-friendly content. Many also appreciate the cooperative mode, allowing them to assist their toddlers in the game. Children enjoy the bright visuals and the excitement of Mario's adventures.
Game 2: Animal Crossing: New Horizons
"Animal Crossing: New Horizons" is a life simulation game where players create and customize their own island paradise. While it may be more suited for slightly older toddlers, it offers a peaceful, calm and creative environment for exploration. A good one for quiet time then.
The game introduces children to various activities like fishing, bug catching, and gardening. It teaches very basic financial responsibility too, as players earn in-game currency (Bells) and make choices about their island's development.
Parents like the game's low-stress nature and the opportunity for creative expression. Younger toddlers can grasp the game's basic concepts while older children can take them further, and families enjoy sharing their virtual island life together. It's a great game that allows children to show parents their work when they are done too.
Game 3: Yoshi's Crafted World
"Yoshi's Crafted World" features the lovable character Yoshi in a charming world filled with imaginative, crafted levels. The game's forgiving difficulty level and appealing art style make it an excellent choice for younger kids.
This game fosters hand-eye coordination and problem-solving as toddlers guide Yoshi through colourful, interactive levels. It also offers a cooperative mode, allowing parents or older siblings to join the adventure and provide support.
Parents and children alike enjoy the game's adorable graphics and cooperative play. It's seen as the perfect introduction to playing video games for toddlers, offering engaging gameplay without much of a learning curve, and an opportunity for family bonding.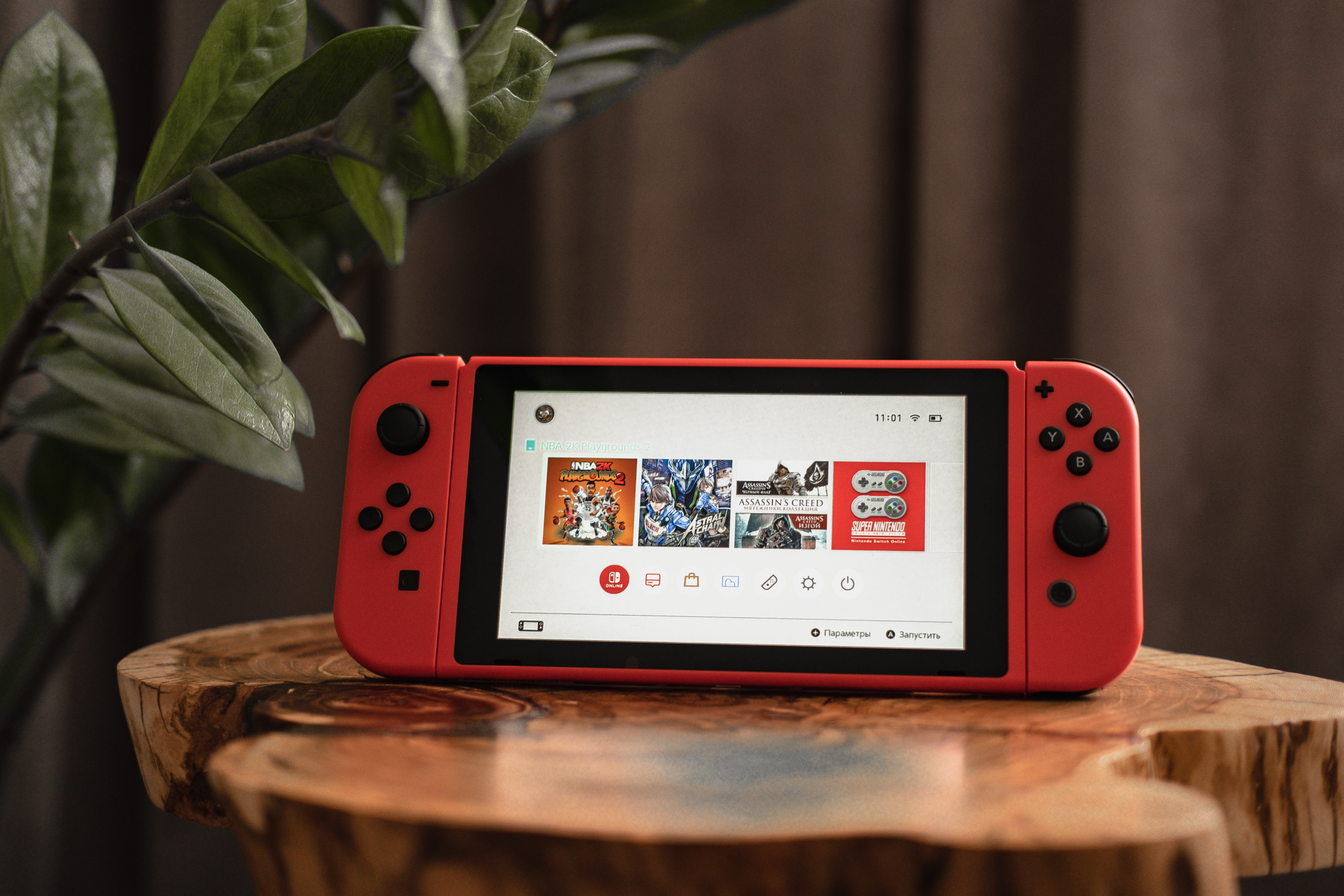 Is a Nintendo Switch Right for you and Your Child?
In the world of the best Nintendo Switch games, the possibilities for fun and learning are endless.
These games not only captivate young kids' minds with their vibrant and exciting game worlds, but also provide valuable educational and developmental benefits.
At the same time, they offer parents an opportunity to bond with their children while ensuring age-appropriate content and screen time rules.
With engaging gameplay and a host of creative adventures, Nintendo Switch toddler games have successfully unlocked the magic of early childhood gaming, and for any parent considering introducing their child to gaming, it's a great choice.